Article
November 20th 2021
Interstellar Lab's NUCLEUS wins NASA challenge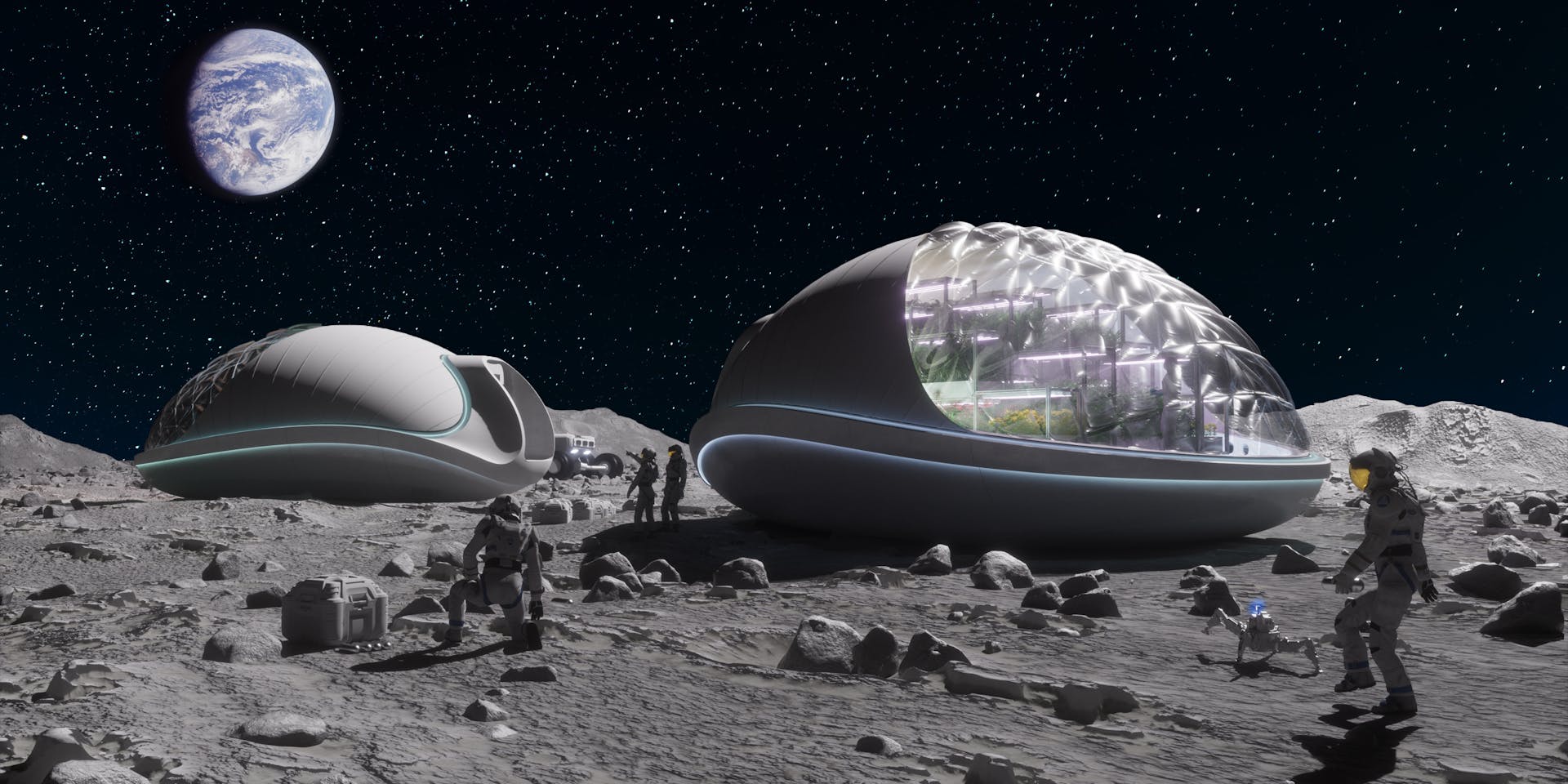 Our NUtritional Closed-Loop Eco-Unit System, NUCLEUS, won phase 1 of NASA's Deep Space Food Challenge. The competition rewarded the best ideas for feeding astronauts on long-term space missions. It was organized in partnership with the Canadian Space Agency.
What is NUCLEUS and how does it produce food for deep space missions?
NUCLEUS is a bioregenerative system that produces fresh microgreens, vegetables, mushrooms and insects to provide micronutrients for long-term space missions. Modular, space agencies can compose their own growing chamber based on Interstellar Lab's Quarks. Then, they create a self-sustaining food production system that minimizes water, air and nutrient inputs.

Each cubic chamber can be adapted for a specific purpose from germination to composting. All cubes work autonomously and plugged together they recreate a closed-loop and balanced system.

Microgreens germinate from seeds, producing highly nutritious sprouts on a weekly basis.

Sprouts are transferred into the aeroponic unit to grow into full-size crops.

The remaining inedible biomass feeds the mushrooms and insects units allowing better closure of the nutrient loop.

That way, it generates CO2 needed to optimize plant growth.

These organisms form a food web with the human crew and are contained in an autonomous, modular, growth system. To reduce set-up and maintenance time, each cube in our system is equipped with quick-connect 'plug-and-play' fittings.

Set-up is fast, as crew members have only to slot a cube into the grid for it to automatically be plugged into our centralized distribution network that provides electricity, irrigation, and drainage to each unit. From there, the crew only needs to plant the crops, mix any food waste into compost, and perform routine inspections to watch this mobile ecosystem come to life before their eyes.
A vertical farming solution for space and Earth.
NUCLEUS's advanced bioregenerative approach to food production paves the way toward permanent settlements in space. However, it can also provide efficient vertical farming solutions on Earth.

NUCLEUS generates fresh and nutritious food for space explorers and also offers a sustainable solution to cover micronutrients deficiency in urban, rural and harsh environments on Earth.

If you are interested in a larger-scale solution, take a look at BioPod, our autonomous indoor farming module.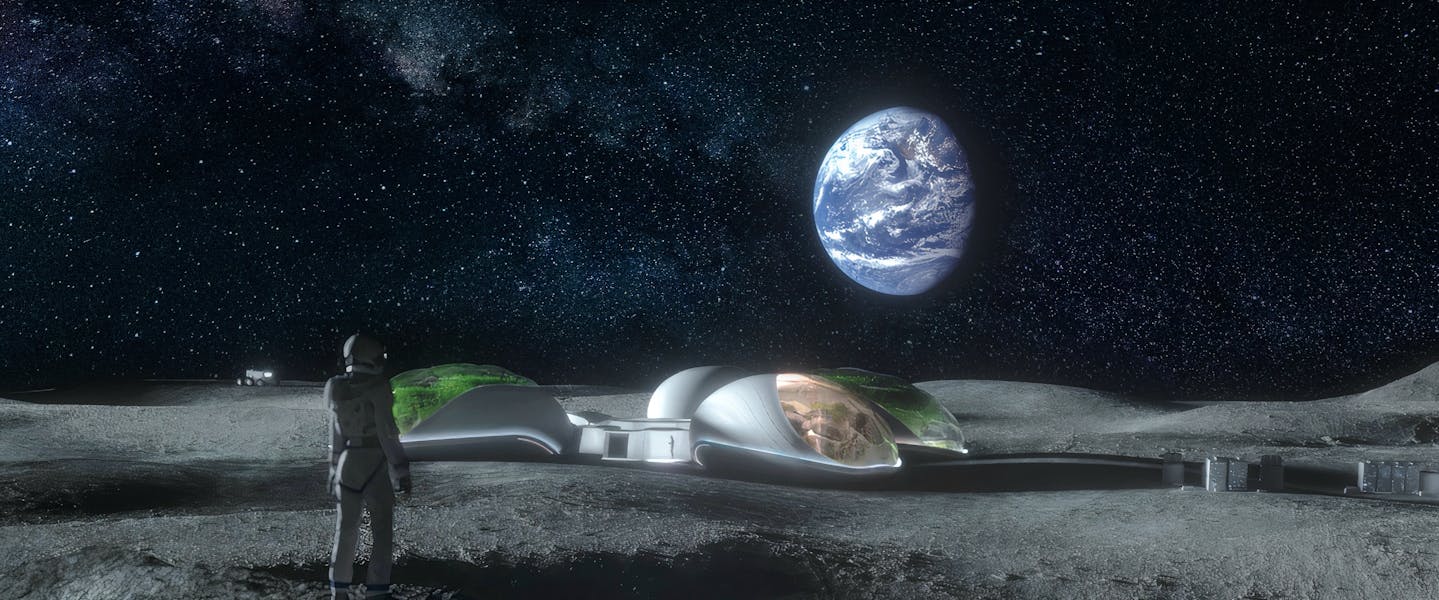 Building a future full of life on Earth and beyond.
Subscribe below to get notified on latest news.