Press release
June 20th 2021
Interstellar Lab partners with Dassault Systèmes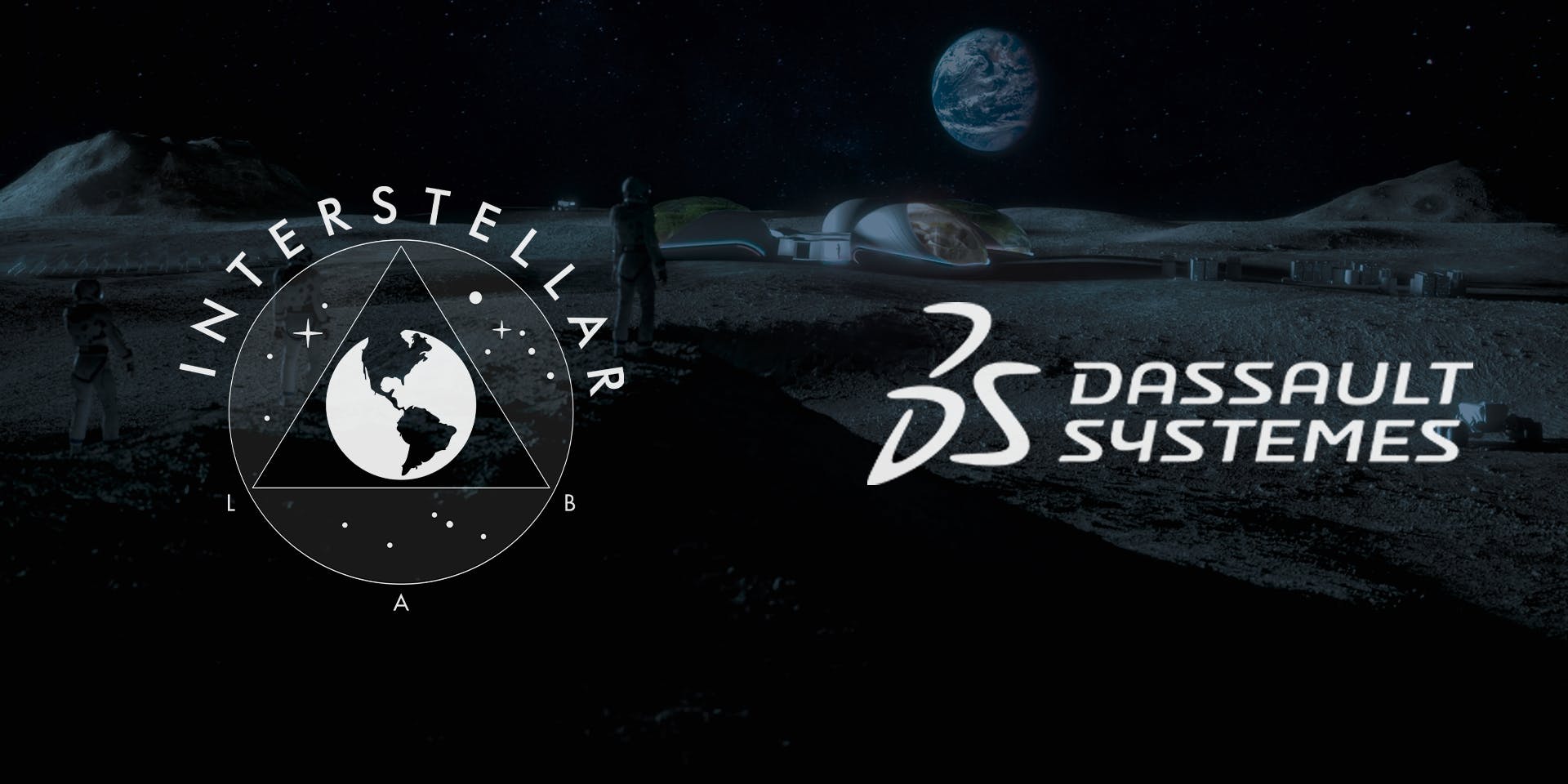 Self-sustaining food production systems advance Interstellar Lab's mission to support human life sustainably on Earth, the Moon and Mars by generating and recycling food, water and air.
Interstellar Lab used a virtual twin experience to simulate, test and optimize the performance of BioPod's dome and biological systems
In the race to explore space, the Reinvent the Sky industry solution experience on the cloud accelerates the concept to certification process for disruptive companies.
Taking One Step Closer to Life on Mars
Dassault Systèmes announced today that Interstellar Lab, a research company creating closed-loop controlled environment habitats and biospheres generating and recycling food, water and air, used the 3DEXPERIENCE platform on the cloud to efficiently design and develop its first prototype, BioPod.  This controlled environment food production system advances its mission to build space-ready stations containing the infrastructure and resources to support human life sustainably on Earth, the Moon and Mars.  
Interstellar Lab used the Reinvent the Sky industry solution experience based on the 3DEXPERIENCE platform to seamlessly collaborate, and rapidly optimize and validate its designs.  In one digital environment providing secure and instant access to the latest project data from anywhere at any time, team members in France and the U.S. combined their expertise and used a virtual twin to simulate and test the performance of BioPod's structure in extreme climates, as well as that of its biological systems such as the optimal levels of oxygen, carbon dioxide and light levels for plants to grow. 
Climate change is a real emergency for Earth, and we only have a small window to bring about positive change. We are developing a new framework for sustainable living on Earth and a testbed for future space missions. The 3DEXPERIENCE platform enables us to have the most efficient working processes and avoid reworking designs from scratch. As we progress to the next stage, the platform's program and project management capabilities will be invaluable to us for storing and retrieving design knowledge and managing the product lifecycle effectively. — Barbara Belvisi, Founder and CEO at Interstellar Lab
Innovators are shaking up traditional industry dynamics in the race to explore space with new concepts defining the future of aerospace systems. The 3DEXPERIENCE platform enables them to integrate technology into product development and accelerate the product lifecycle from concept to certification using the same tools that larger companies use, without the overhead. They can engage in virtual twin experiences to optimize their ideas, gain a critical first-to-market advantage, and introduce more sustainable ways to live and explore. — David Ziegler, VP Industry Aerospace and Defense at Dassault Systèmes.
For more information, read the Interstellar Lab customer story or watch the video.
About Interstellar Lab
Interstellar Lab is developing and building closed-loop sustainable living systems on Earth and in space. The company focuses on creating space-grade food production systems and habitat modules. The aim is double: to provide solutions regarding the current climate crisis and the need for new food production systems on Earth and to develop closed-loop life support systems for lunar missions in the context of NASA's Artemis Program and in the future for Mars exploration. Based in Paris and Los Angeles, Interstellar Lab was created by Barbara Belvisi in 2018 and today has 20 employees from SpaceX, Airbus, Trumble and Agricool. The company is part of the "Future 40" of the Parisian incubator Station F.
About Dassault Systèmes
Dassault Systèmes, the 3DEXPERIENCE Company, is a catalyst for human progress. We provide businesses and people with collaborative 3D virtual environments to imagine sustainable innovations. By creating virtual twin experiences of the real world with our 3DEXPERIENCE platform and applications, our customers push the boundaries of innovation, learning and production. Dassault Systèmes brings value to more than 290,000 customers of all sizes, in all industries, in more than 140 countries. For more information, visit www.3ds.com
3DEXPERIENCE, the Compass icon, the 3DS logo, CATIA, BIOVIA, GEOVIA, SOLIDWORKS, 3DVIA, ENOVIA, NETVIBES, MEDIDATA, CENTRIC PLM, 3DEXCITE, SIMULIA, DELMIA, and IFWE are commercial trademarks or registered trademarks of Dassault Systèmes, a French "société européenne," or its subsidiaries in the United States and/or other countries.
Media contact
Valentin Feist
Brock Murphy
contact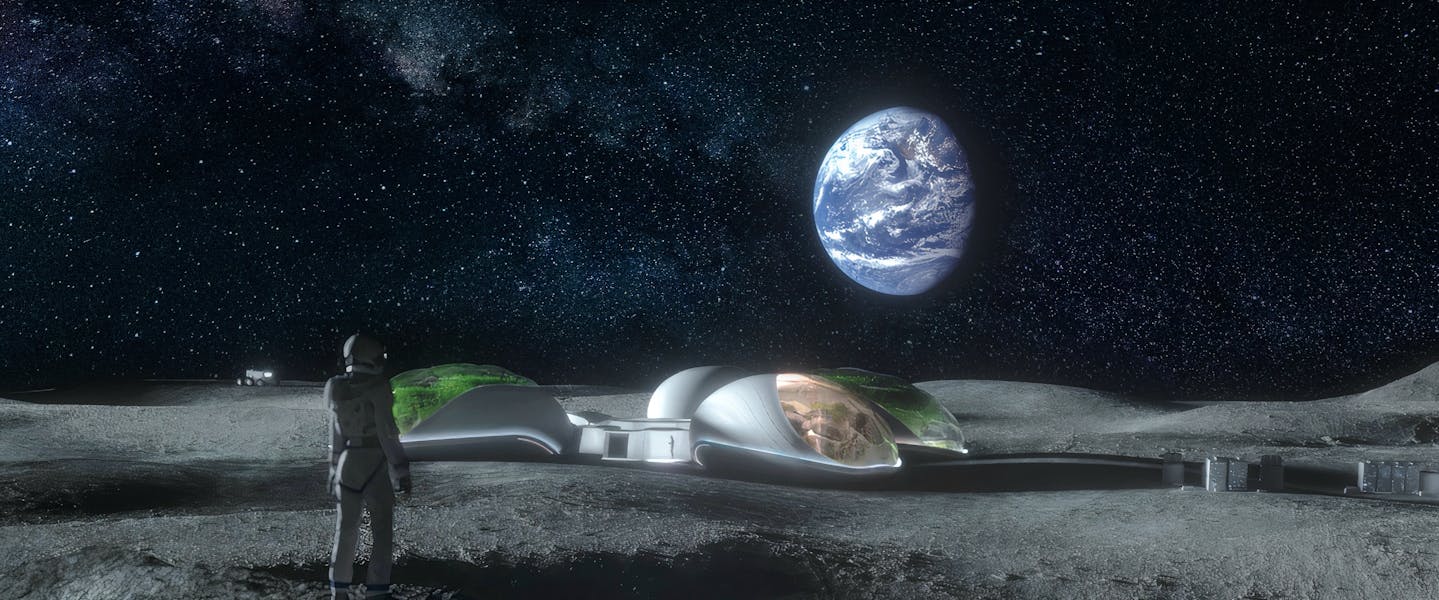 Building a future full of life on Earth and beyond.
Subscribe below to get notified on latest news.