Press release
March 7th 2022
Interstellar Lab announces a 5 million-dollar pre-seed round to double its workforce and accelerate BioPod manufacturing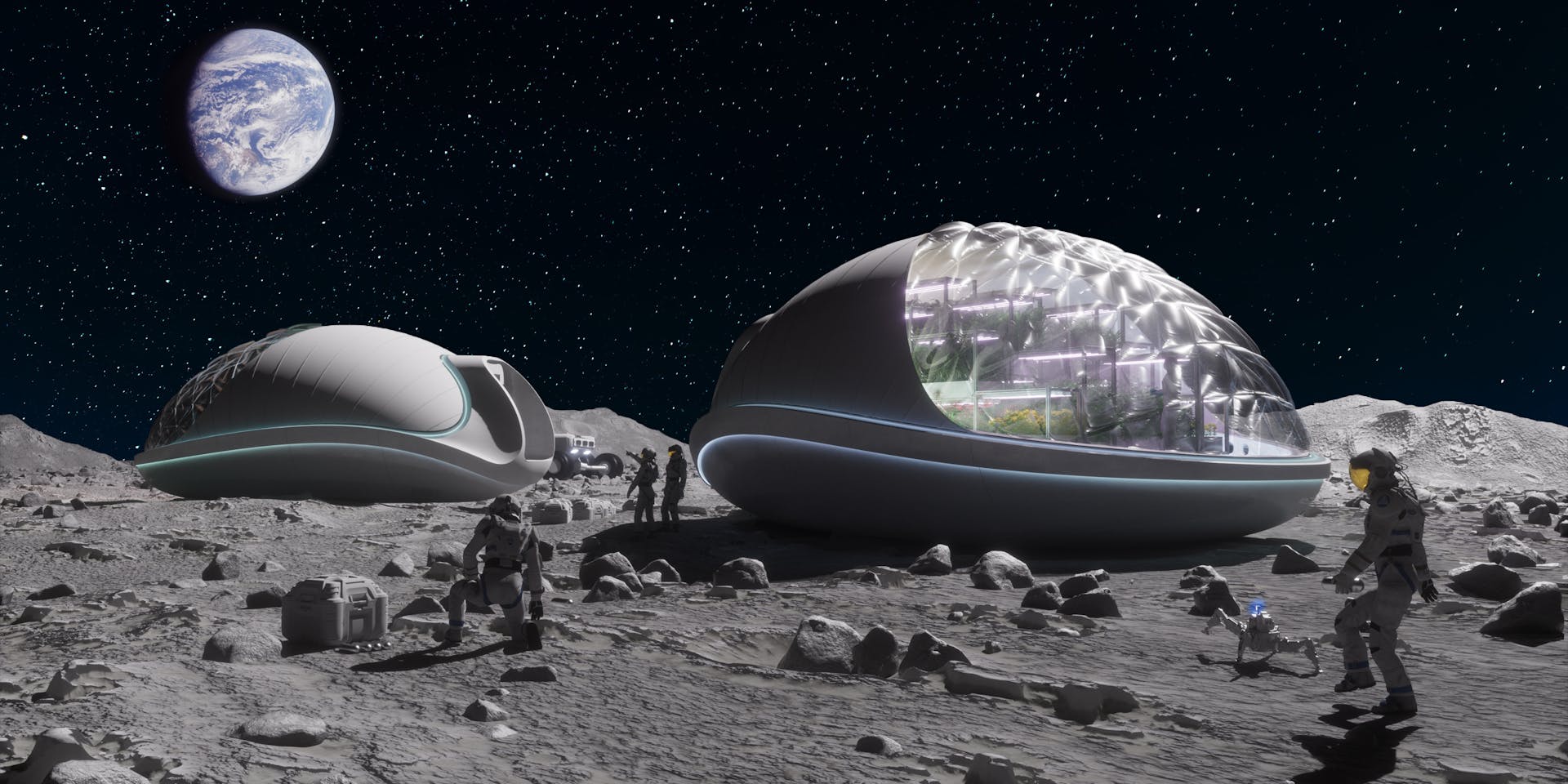 Paris, France – March 7th, 2O22 – Interstellar Lab announces a 5 million dollars pre-seed round with Urania Ventures, Auxxo, 7percent Ventures, Seldor Capital, E2MC, Kima Ventures, Issart Capital and BPI.
This round will allow the startup to double its workforce by the end of 2O22 to accelerate manufacturing of first BioPods for Earth market this year. It also seeks to support the development of new products for the space market, including their recently NASA-awarded food production system. The 2O recruits will strengthen mechanical, electronic and software engineering teams, as well as design, agronomy and manufacturing.
At the crossroads of space exploration, farming and green technologies, Interstellar Lab is a US-French startup that develops and markets controlled-environment modules to grow plants on Earth and in space. The company also collaborate with space agencies, including NASA and CNES, to develop LEO and Lunar modules to support astronauts' life in space. Interstellar Lab aims at deploying its modules as part of NASA's Artemis program and for future Mars exploration missions.
Founded late 2O18 in Los Angeles by Barbara Belvisi, Interstellar Lab has now grown to a team of 2O, including former SpaceX, NASA, CNES, Trimble, Airbus, Agricool and Dassault. With its headquarters and first facility in Ivry Sur Seine, south of Paris, Interstellar Lab has received funding from angels Bruno Maisonnier, Charles-Edouard Bouee, Xavier Gury, Adeo Ressi and Thibaud Elziere before onboarding its first venture capitalist this year.
Announced in 2O2O and after a year of development, Interstellar Lab is now manufacturing its flagship product BioPod, a deployable pod optimized for plant growth. Designed as a modular, controlled-environment aeroponics farm, BioPod creates the ideal climatic and atmospheric conditions for plant growth. Its advanced technology allows the cultivation of species that cannot be grown in traditional agriculture, including high-value plants like vanilla, vetiver or patchouli. Maximizing efficiency and production, BioPod reduces water consumption (by 98%) and energy (x2O) while boosting yield (up to x3OO). The product also includes AI management and monitoring software as well as a resupply service.
BioPod is in high demand among health, cosmetics and perfume companies struggling with the sourcing of natural ingredients. BioPod allows to grow locally, efficiently and all year long plants reducing environmental impact. BiodPod is used for food production, especially in desert zones, and biodiversity protection by recreating ideal conditions for endangered plants to live. Additionally, it provides a solution for universities and scientists for crop and plant research.
"Becoming a multi-planetary species is one of the most exciting challenges for humanity, and current advancements in the space industry are turning this dream into reality. The space race has definitely begun and, in the 5 coming years, humans will be back on the Moon and this time to stay. At the same time, we are experiencing on Earth some of the most pressing challenges for our civilization with climate change and biodiversity. Current agricultural practices need to innovate to meet these challenges. At Interstellar Lab, we are providing solutions for organizations in many sectors that need to rethink the way they cultivate certain species. This new fundraising will allow us to grow our team in the US and France and deliver value to the market more quickly," explains Barbara Belvisi, Founder and CEO at Interstellar Lab.
Find open positions: https://boards.greenhouse.io/interstellarlab
Follow our news: Newsroom – Twitter - Linkedin
ABOUT INTERSTELLAR LAB
Interstellar Lab is developing and building closed-loop sustainable living systems on Earth and in space. The company focuses on creating space-grade food production systems and habitat modules. The aim is double: to provide solutions regarding the current climate crisis and the need for new food production systems on Earth and to develop closed-loop life support systems for lunar missions in the context of NASA's Artemis Program and in the future for Mars exploration. Based in Paris and Los Angeles, Interstellar Lab was created by Barbara Belvisi in 2O18 and today has 2O employees from SpaceX, Airbus, Trumble and Agricool. The company is part of the "Future 4O" of the Parisian incubator Station F.
Media contact
Valentin Feist
Brock Murphy
contact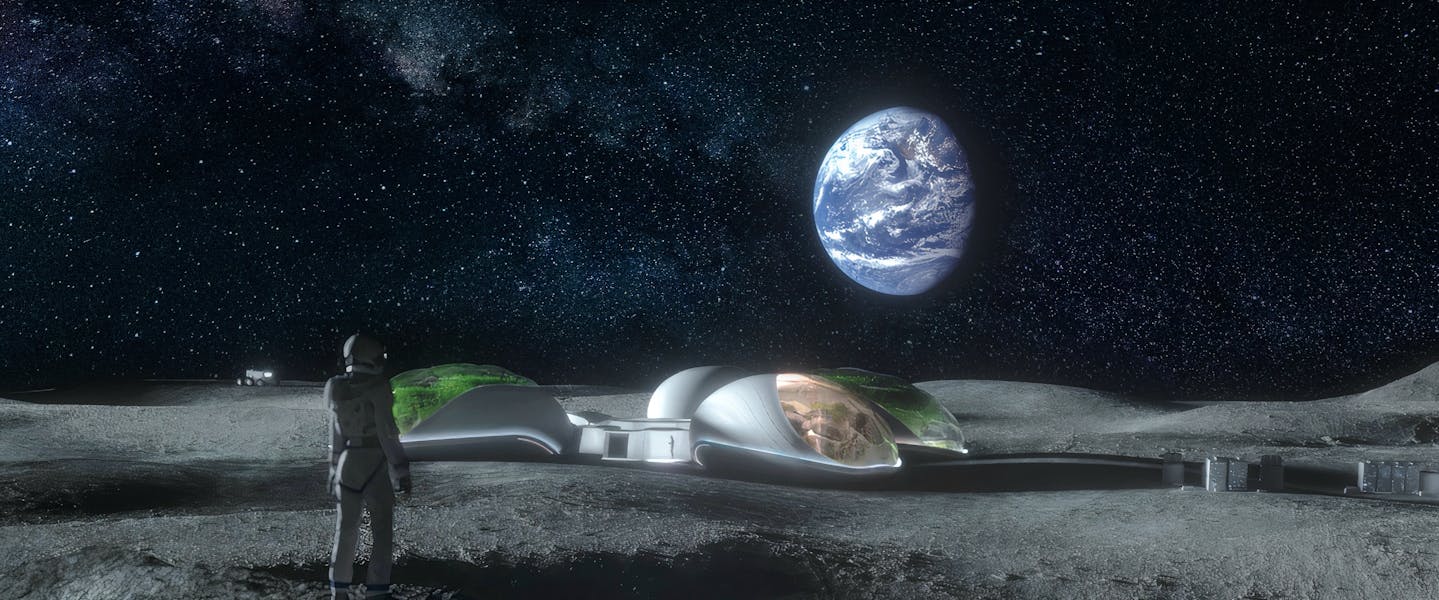 Building a future full of life on Earth and beyond.
Subscribe below to get notified on latest news.